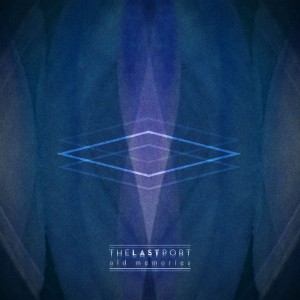 Some surprises are good. That was the second thought that ran through my head after listening to the first track of the four-track EP Old Memories, by Paris-based The Last Port. My first thought was "Whoa!" As the heavy, moody SKIES began with a spritly vocal, accompanied by a deep, heavy synth – shivers ran down my body in surprise.
I've been listening to a bunch of chillout stuff recently, stuff from Tycho, Com Truise and the like. I dig chillout music almost anytime, and as I'm preparing to do a little chillout work myself, I've been doing my homework. But, I digress…
SKIES is a great, chilled melodic track with a repeating vocal theme, deep atmosphere and heavy beat. The only thing I would have preferred to hear here is more accentuation of the percussion, as it gets lost behind the synths.
OLD MEMORIES introduces a cool, clean, crispy, trap-like beat with sizzling hats. Another vibrant, melodic and melancholy track – a great second track in this series. The transitions and breaks are fantastic, bringing out some of the more subtle elements.
EMPTY HEAD and NTHNGCHNGS follow the same "formula" – chill, melodic, vocal and relaxing.
All four tracks are fantastic and flow well together. I've listened to the EP on repeat several times and aside from some minor things which I could nitpick on the mix, the overall production is very solid: well organized, well composed, original and most importantly – filled with feeling, something a lot of today's mainstream electronic music often lacks. If you're in the mood to chill, head to bandcamp and listen to the whole thing, before you inevitably get a copy to listen to in the car.