I don't sit down to write about other people's music a whole lot but, in this case, I couldn't resist. I ran into DJ Seduce last year on The Sixty One and was impressed by the compilation he had posted there. I played Sambossica Vol. 2 on repeat for a few days, and thought about finding it somewhere to purchase. Somehow I wasn't able to do it then but, today – on a beautiful Summer day – I decided to see what he's been up to and track down his music once and for all. After scouring Amazon and not finding it there, I decided to go the easy route and visited his website. Turns out he sells his compilations through Bandcamp which I've heard of before but never used. Luckily, all of his compilations were available there, in high quality MP3 digital versions. A couple of clicks on PayPal and I had them downloaded, along with the satisfaction of supporting a fellow independent artist.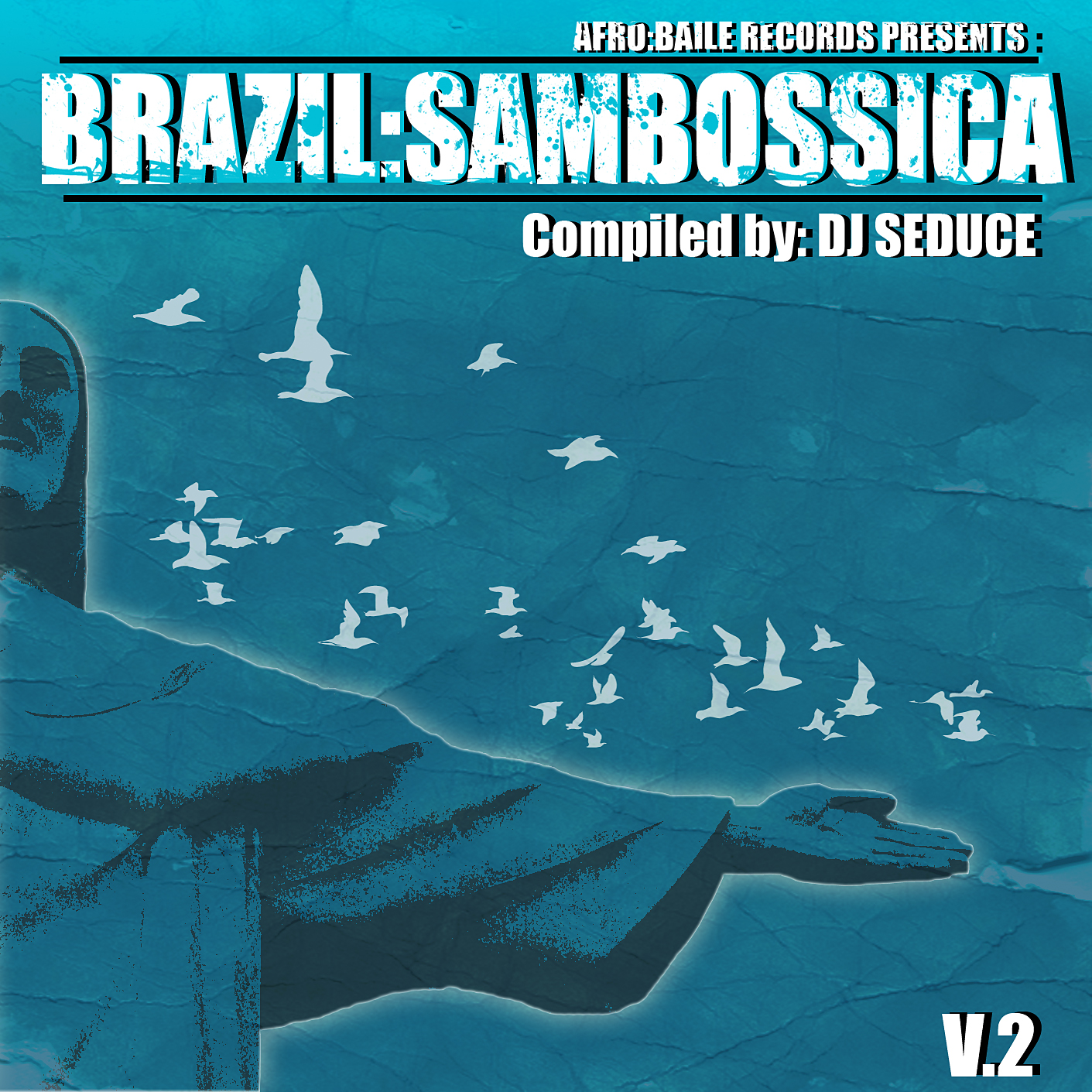 About the compilations: There are three compilations available for digital download: Sambossica 1, 2 & 3, all of which are awesome. Lately I've been trying to find some good bossa nova / samba compilations and haven't been all that successful. But, these compilations are all you need to fuel your light "summer sounds" craving. I won't go into too much detail on specific tracks but pretty much all of them are artfully chosen and the flow of the compilations is very smooth. The compilations are inspired by Brazilian, afro beat,  latin dance, world jazz, reggae, world groove, funky soul, deep house, broken beat, downtempo, electronica. In other words, whatever you're into, these compilations have it, and more. Lively beats, smooth vocals and an awesome summer vibe describe the sort of sound you can expect.
About DJ Seduce: DJ Seduce is based in Arizona, and according to his website: "Over the course of 10 years, DJ Seduce has shared the stage with legendary icons, played to crowds of more than 14,000, released critically acclaimed albums and launched the "Award Winning" Afro:Baile world music event & record label. His continued strive to bring a cultural groove to the forefront, has allowed him to push his way to new heights. Some of his recent & notable accolade's include: 4 consecutive nominations for "Best DJ" by the "Arizona Republic" & "Best Jazz" by the "Phoenix Newtimes. He's also been a featured guest on FOX-10, and performed live on Good Morning Arizona (3TV). DJ Seduce has an extensive list of featured articles & reviews in over 15 magazine publications, including Global Rhythm Magazine & Spin Magazine."
I try to encourage people to occasionally step back from the mainstream and explore something new, be inspired by something different. This is a great opportunity to do just that. Check out the compilation and let me know your thoughts. Salud!