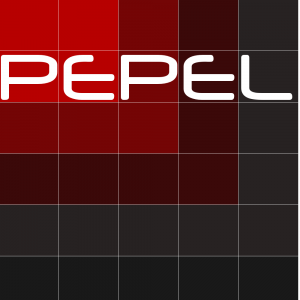 The big day is here! Finally, my newest EP, Pepel is out for everyone to enjoy. This one has been a while in the making, and is one I am the most of proud of, at this point. The EP has four tracks, all with their own attitude and mood, but all with a common theme — to make you feel something.
Pepel is a club-bound progressive house track which you can enjoy in your car, in your headphones or on the dancefloor. At 128 bpm, the slightly extended cut is ready to be mixed into a set. The Pryda-esque melodies and pads will keep you entertained from start to finish.
Pathfinder is a slighly lower tempo (125 bpm) house track with a deep melody, ready for your enjoyment. The bouncy bassline is sure to catch your attention! Relax and enjoy this sweet club-ready track.
Bittersweet is an ode to Royksopp or early Deadmau5 chillout/downtempo productions. Deep atmosphere and relaxing vibes, infused with emotion are sure to captivate you. Whether you're meditating with your eyes closed or relaxing by the pool, this piece is sure to bring a calmness to your world.
Pepel (Gerald The Genius Remix) is a powerful electro house ode to the original, and is a club-ready banger. This track is ready to be mixed into a set for your dance party.
No matter how you look at it, you can't go wrong with this release! Please grab a copy and support independent music. As always 100% of the proceeds go to improving my audio software and hardware.
Sidenote: I know not everyone is able to afford spending money on music, so if that's you, and you find a pirated copy, grab it! I make music so it can be heard, and of course it's great to get some support back,  to at least try to cover some costs — but I'd much rather you just enjoy the music.