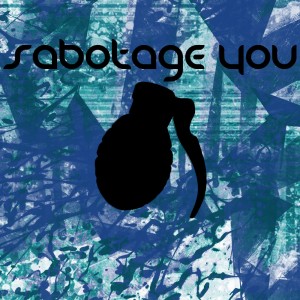 Here's what I've been up to in the last month or so:
I've got a new original EP out on Beatport, called Sabotage You (with h. perkins) – an eclectic mix of breaks, progressive house and electro house. Check it out and pick up a copy, if it's your "cup of tea".
I've also got a couple of new FREE downloads. One is a deep house track called Just The Beginning and a short, fun variation on Lute of Noah from Final Fantasy III.
Last but certainly not least, my new original EP — Pepel — is coming out on Beatport, iTunes and Amazon on Wednesday, August 1st! You can preview three of the four tracks on the EP, on my Sonaris Soundcloud page. It's a combination of two brand new original progressive house tunes, one deep chillout track and a great electro remix of Pepel by Gerald The Genius. Bittersweet is a Royksopp-like jump into deep, emotional chillout. Pepel is a Eric Prydz or Pryda-like adventure into melodic club progressive house. Finally, Pathfinder is a bouncy progressive house tune with it's stand-alone unique vibe.
Not enough? I'm also finishing up a 2012 re-edit of axisONE's track Sincerely (with vocals by dJessa). Basically I've mixed the track down again, from scratch, swapped out the bassline, replaced a few instruments and made the vocals shine like they had never before. No firm word yet on when or how this will be released, but I am excited for you to hear it, that's for sure!
I am also working on a remix of Onisu's track Glowing at the moment, which will be another awesome progressive house release.
Needless to say I've been busy, but moving full speed ahead. Having recently signed Onisu and Equal Numbers to Addictive Vibe Records I am confident in the strength of the label and the growing team.
Stay tuned for more, and as always, thank you for the support! My dreams wouldn't be achievable without it.